10 Books You Must Read This Summer 2023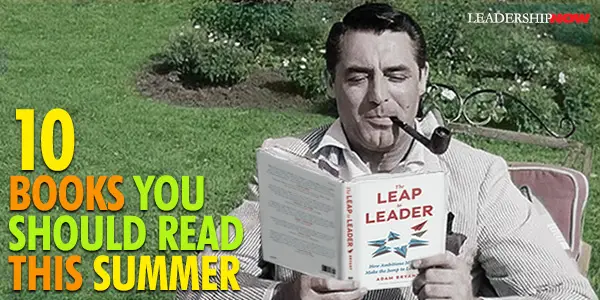 cARY GRANT enjoys reading—even late at night with a scotch. He enjoys reading biographies, current affairs, and self-help books.
As a parent dedicated to learning, she loves to read to her daughter Jennifer. He recalls, "I can still feel the absolute ease of our summer days in the Hamptons, swimming, boating, tennis, reading, and backgammon by the pool with burgers. Divine." He told his daughter, "Books should always be taken care of and treasured."
Summer is the perfect time to relax and read, take time to reflect. Again, as Wally Bock suggested, take the time to pick up something you want to read, something fun to read, and maybe re-read a book that helps you reconnect. Here is the ten suggestions for books that will inspire you and help you grow in leadership.

The Creative Act: A Way of Being through Rick Rubin – (January 2023)

Finding the Way: The Entrepreneur's Story by Cap Treeger – (January 2023)

Good Power: Leading Positive Change in Our Lives, Work, and World through Ginny Rometty – (March 2023)

An Ordinary Man: The Surprising Life and Historic Presidency of Gerald R. Ford by Richard Norton Smith – (April 2023)

The Wisdom of the Bullfrog: Leadership Made Simple (But Not Easy) by Admiral William H. McRaven – (April 2023)

Generation Why: How Boomers Can Lead and Learn from Millennials and Gen Z by Karl Moore – (May 2023)

Positive Chaos: Transforming Crisis into Clarity and Prosperity by Dan Thurmon – (June 2023)

The Leap to Leader: How Ambitious Managers Make the Leap to Leadership by Adam Bryant – (July 2023)

Power to the Middle: Why Managers Hold the Keys to the Future of Work by Bill Schaninger, Bryan Hancock and Emily Field – (July 2023)

Master of Change: How to Survive When Everything is Changing-Including You Brad Stulberg – (July 2023)
***


Follow us on
Instagram
and
Twitter
for more ideas on leadership and personal development.

Posted by Michael McKinney at 09:53 AM

Permalink
| Comments (0)
| This post is about Books