First Look: Leadership Books for December 2022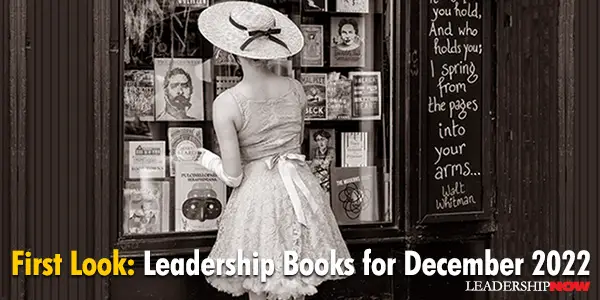 HSEE some of the best leadership books coming out in December 2022 curated just for you. Be sure to check others carefully titles which is offered this month.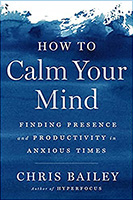 How to Calm Your Mind: Finding Presence and Productivity in Anxious Times by Chris Bailey
When productivity expert Chris Bailey discovered that he was stressed and burned out because he pushed himself too hard, he realized that before he could continue to offer productivity advice, he needed to climb -on how to control things and rest. Productivity advice works—and we need it now more than ever—but it's equally important that we also develop our capacity for calm. By finding calm and overcoming anxiety, we don't just feel more calm and at ease—we invest in the missing piece that leads our efforts to be sustainable over time. We build a deeper, wider reservoir of energy to draw on throughout the day, and have greater mental resources that we can use to do good work and live a meaningful life.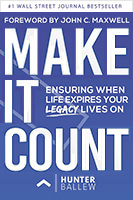 Make It Count: Ensuring When Life Ends Your Legacy Lives on Hunter Ballew
Make It Count occurred after a serious and unpleasant incident. Hunter chased his dreams, moving from serving in the US Marine Corps for six years, to working as a full-time Firefighter and EMT, to exploring entrepreneurship. He was thinking about transferring from the fire department to pursue his passion for owning a business when it happened – his friend and former colleague at the fire department, Jordan, died in a tragic accident in auto. The incident deeply moved Hunter when he realized that Jordan, who had made such a mark on the lives of those who knew him, would not come close to doing so. His life ended unexpectedly at the young age of 30, and he ran out of time – no more memories made with his wife and newborn daughter, no more time with his family and friends, there is no chance for his dreams to come true. That's when Hunter decided to put into practice one of the overriding principles he teaches in his new book: help others realize the importance of making the most of the time they've been given and building a legacy that lasts.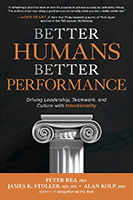 Better People, Better Performance: Driving Leadership, Collaboration, and Culture with Intentionality by Peter Rea, James Stoller, and Alan Kolp
Create a sustainable high-performance culture around seven classical virtues. Virtue is more than a word: It is a way for all of us to live, a way to grow as people. And when applied to organizational life, virtue serves to improve engagement, strengthen teamwork, and enhance business success. Better People, Better Performance connects the classical virtues-Trust, Compassion, Courage, Justice, Temperance, Wisdom, and Hope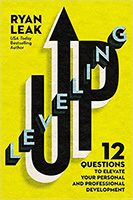 Level Up: 12 Questions to Increase Your Personal and Professional Development by Ryan Leak
Whether you are a leader of ten, a hundred, or more, there is no one more important to lead than yourself. If you don't lead yourself, why would anyone else want to follow you? Ryan Leak speaks to thousands of leaders every year, and he knows that the most successful people own their own development—and to realize your potential, you need to fully understand yourself. Being a great leader isn't about having all the answers but asking the right questions—and that starts with carefully examining and inviting others to tell you what they see in you. Level Up helps you focus on the person you can be and think about the goals you want to achieve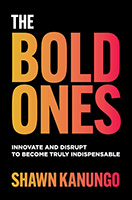 The Brave: Change and Disruption to Become a Real Necessity by Shawn Kanungo
Disruption for the sake of distraction is not a smart strategy if you are looking for ways to accelerate your career and become relevant. on The Brave, you'll discover that it's more about being bold than disruptive: simultaneously confident enough to challenge industries, yet practical enough to reinvent them. Internationally acclaimed disruption strategist Shawn Kanungo offers a playbook for individuals who know they need to be bolder to push their careers and companies forward—but don't know how to change. -o: You will know where to start, what to do, and how to unlock your ideas. Distilling lessons learned from some of the world's most extraordinary disruptors, The Brave presents eight unconventional pillars of success.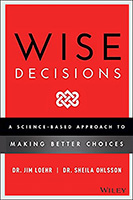 Smart Decisions: A Science-Based Approach to Making Better Choices by Sheila Ohlsson and James E. Loehr
Every 15 minutes, each of us makes ten or more small decisions. Some of them are relatively trivial, while others can change the course of our lives. What if you could improve all of your decisions, across the board, and start creating a healthier, more productive, and meaningful life? on Smart Decisions: A Science-Based Approach to Making Better Choices, a team of seasoned industry experts provides an evidence-based and research-based blueprint for making the best decisions you can with the information you have. You will learn to make the focused, repeated investment of energy necessary to make your decision-making process one informed by reason, emotion, intuition, and science.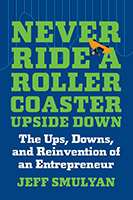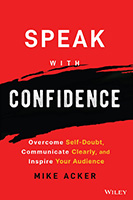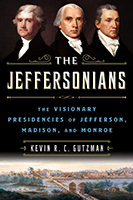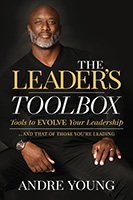 For bulk orders call 1-626-441-2024
***
"A library is not a luxury but one of the necessities of life."
— Henry Ward Beecher
***


Follow us on
Instagram
and
Twitter
for more ideas on leadership and personal development.

Posted by Michael McKinney at 10:48 AM

Permalink
| Comments (0)
| This post is about Books