Top Thoughts for December 29, 2022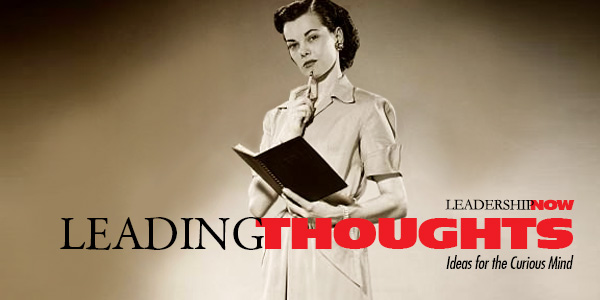 IShared DEAS has the power to expand perspectives, change thinking, and move lives. Here are two ideas for the curious mind to engage:
I am.
Charles Handy in the nature of vision:
"A plan or a strategy that is a projection of the present or a copy of what others are doing is not a vision. A vision must reframe the known scene, to reconceptualize the obvious, connect the previously disconnected dream. "
Source: The Age of Injustice
II.
CEO of Korn Ferry Gary Burnison in failure:
"The most important aspect of failure is not the moment of failure or failure. Rather, it is what happens in the moment after failure occurs and a choice is presented: to allow fear to rule or to move from failure to lesson that is learned. Henry Ford said, 'Failure is the opportunity to start over smarter.' I don't know a CEO who doesn't recognize that sentiment, knowing that it takes success and failure to shape one's leadership ability. Success can instill confidence, but failure gives wisdom. .With wisdom comes the quietness needed to bridge the gap between failure and success.
Source: No Fear of Failure: True Stories of How Leaders Face Risk and Change
***
Check out these ideas every Thursday on Top Blog. Find more ideas at Leading Thoughts index.
***


Like us in
Instagram
and
Facebook
for more ideas on leadership and personal development.

Posted by Michael McKinney at 07:09 AM

Permalink
| Comments (0)
| This post is about Leading Thoughts