Top Thoughts for January 12, 2023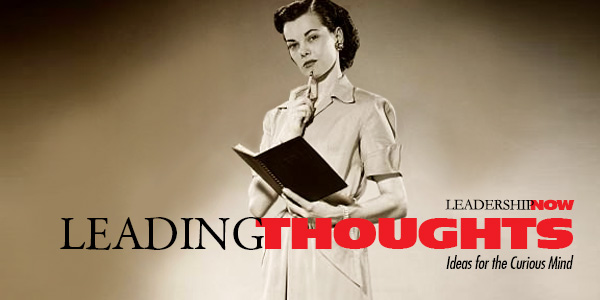 IWhat DEAS shares has the power to expand perspectives, change thinking, and move lives. Here are two ideas for the curious mind to engage:
I am.
Nathan and Susannah Furr in no uncertain terms:
"Behind every uncertainty you face—even the unwanted and unpleasant kinds—insight, growth, and possibility are waiting in the wings. We all fear the failures of uncertainty, but we forget that change, creation, change, and innovation are rarely seen without their measure. "
Source: The Height of Uncertainty: A Guide to Exploring the Possibilities of the Unknown
II.
Scott Sonnenshein to push ourselves into action:
"Waiting for the 'right' resources can be long or even endless, but acting quickly teaches us to appreciate and work with what we have."
Source: Stretch: Unlock the Power of Less—and Achieve More Than You Think / (Blog Post)
***
Check out these ideas every Thursday on Top Blog. Find more ideas at Leading Thoughts index.
***


Like us in
Instagram
and
Facebook
for more ideas on leadership and personal development.

Posted by Michael McKinney at 08:09 AM

Permalink
| Comments (0)
| This post is about Leading Thoughts