Top Thoughts for January 19, 2023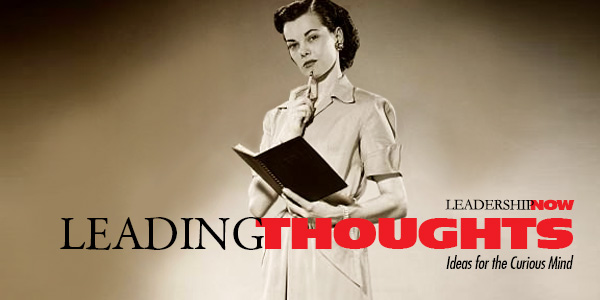 IShared DEAS has the power to expand perspectives, change thinking, and move lives. Here are two ideas for the curious mind to engage:
I am.
Susan Scott to be with someone willingly without another:
"It's amazing how this seemingly small thing—a simple payment intense attention to another, truly asking, truly listening, even in a short conversation—can evoke such a heartfelt response. A Chinese proverb says, 'If a question is asked ceremonially, the universe will answer.' If someone asks, we will answer."
Source: Tough Conversations: Achieving Success at Work and in Life One Conversation at a Time
II.
Ray Bradbury in the power of always taking the next step:
"Action is hope. At the end of each day, when you're done with your work, you lie there and think, Well, damn me, I'm doing this today. It doesn't matter how good it is, or how bad it is—you did it. At the end of the week you have a certain amount of accumulation. At the end of a year, you look back and say, Damn, it's been a good year."
Source: Interview: The Art of Fiction No. 203
***
Check out these ideas every Thursday on Top Blog. Find more ideas at Leading Thoughts index.
***


Like us in
Instagram
and
Facebook
for more ideas on leadership and personal development.

Posted by Michael McKinney at 08:48 AM

Permalink
| Comments (0)
| This post is about Leading Thoughts