Top Thoughts for July 6, 2023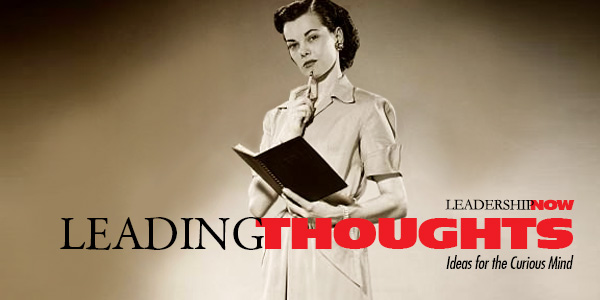 IShared DEAS has the power to expand perspectives, change thinking, and move lives. Here are two ideas for the curious mind to engage:
I am.
John Bogle asked us what rabbit we were chasing:
"[We need to] ask ourselves if we are chasing the fake rabbit of success or the real rabbit or meaning, which is defined by the contributions to our society that come from principle, virtue, and character.

"While our best and brightest are well trained to pursue the false rabbis of success, they are generally poorly trained in the intangible qualities that become the qualities that lead to true success."
Source: That's enough. Real Money, Business, and Life Metrics
II.
Noel M. Tichy on the need to produce leaders at all levels:
"Leadership is the whole game. No institution—religious, military, educational, political or business—can be great unless it has a great leader at the top who develops leaders at all levels of the organization. The goal is leaders at all levels who all teach and develop other leaders.
Source: The Leadership Cycle: How Great Leaders Teach Their Companies to Win
***
Check out these ideas every Thursday on Top Blog. Find more ideas at Leading Thoughts index.
***


Like us in
Instagram
and
Facebook
for more ideas on leadership and personal development.

Posted by Michael McKinney at 08:34 AM

Permalink
| Comments (0)
| This post is about Leading Thoughts