Top Thoughts for June 22, 2023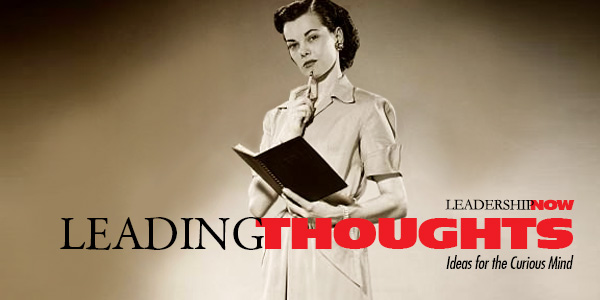 IShared DEAS has the power to expand perspectives, change thinking, and move lives. Here are two ideas for the curious mind to engage:
I am.
Scott Barry Kaufman and Carolyn Gregoire in conscious visualization:
"It may be wise to ask whether we should live constantly and whether this is the best way to develop creative thinking. Finding this 'middle ground' between mindfulness and mind wandering helps us enjoy the best benefits of both ways of thinking. Mindfulness helps us see what's around us—a skill most important in life and art—but it must be balanced with giving the mind room to dream, imagine, and in simple sightseeing."
Source: Wired to Create: Unraveling the Mysteries of the Creative Mind
II.
Martin Newman How your self-confidence determines your success:
"If you grew up in an environment where you were constantly criticized, you probably learned to focus on your mistakes and shortcomings. You can do a lot of things really well, but if you make one simple mistake, you blow it out of proportion. It's like your attention is conditioned to ignore the things you do well; rather, it is drawn like a magnet to focus on the negative aspects of your performance. And there is a direct relationship between your performance in any area and your level of self-confidence.
Source: Emotional Capitalists: The New Leaders
***
Check out these ideas every Thursday on Top Blog. Find more ideas at Leading Thoughts index.
***


Like us in
Instagram
and
Facebook
for more ideas on leadership and personal development.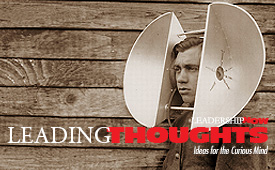 Top Thoughts for June 22, 2023
Posted by Michael McKinney at 06:48 AM

Permalink
| Comments (0)
| This post is about Leading Thoughts