The Top Toys from the Year You Were Born

Jacob Osborn and Peter Richman put together a list of the top US holiday toys through the years Stacker.
Toy shopping has changed over the past 100 years due to product or market developments. Stacker looks for products from the 1920s to today that have captured the public zeitgeist through novelty, innovation, kitsch, quirk, or just plain good timing, and then run on to success. The list is curated using national toy archives and data curated by The Strong National Museum of Play. Some items remain rare relics of the past, while others are as iconic today as they were when they debuted. Each also acts as a window into American culture. "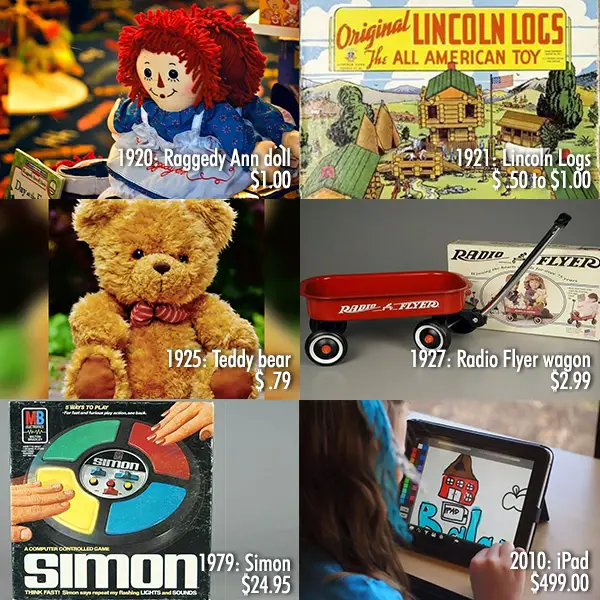 Follow us on Instagram and Twitter for more ideas on leadership and personal development.

Posted by Michael McKinney at 06:30 PM

Permalink
| Comments (0)
| This post is about Weekend Supplement